Lighthouse Of Christ Apostolic Church is a caring ministry. It is our prayer that those who are discouraged find encouragement, those who are troubled find peace, those who are confused understand His grace, and those who are lost find salvation through our ONE GOD Jesus Christ.
We extend a heartfelt welcome to you to visit with us and to partner with us as we endeavor to touch the lives of a hurting world with the love of Jesus. Thanks for visiting our website. Lighthouse Of Christ Apostolic Church is the place where "We are Shining the love of Christ" and everyone is welcome.
It is here that you can find healing for body and soul, deliverance, and restoration, baptism in Jesus' name and the infilling of the Holy Ghost. Please join us soon and, if you don't have a church home, it's because you belong here!
​
-Pastor Daniel J. & Lady Kay Maxwell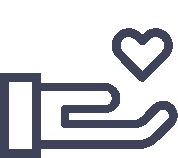 "Bring ye all the tithes into the storehouse, that there may be meat in mine house, and prove me now herewith, saith the Lord of hosts, if I will not open you the windows of heaven, and pour you out a blessing, that there shall not be room enough to receive it"
-Malachi 3:10